THE URBAN RENEWAL BAND IS TAKING

 RESERVATIONS FOR 2013 - 2015

R E Q U E S T S  &  R  E  S  E  R  V  A  T  I  O  N  S

On-Line Request for Booking

Fill out this form and send it to us by hitting the submit button at the end. We will go over the information, check our availability and get back to you within 48 hours. At that time we will determine the final cost and confirm the date with you.

Contract

If we have already confirmed the date with you and settled on the price then you may fill out the online contract by linking to it with the navigation button here.

Terms & Conditions

Deposit is non-refundable and is due within 10 days submission of contract. Overtime is billed at $125 per hour per musician. Balance due no later than one week before date of engagement. Please note that hourly breaks are standard. Please send a map or directions to the place of performance. For special musical requests, please contact us at least six weeks in advance. We may ask you to provide sheet music if we do not have it on file.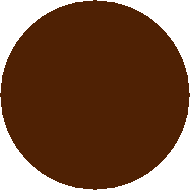 Date Desired: (e.g. 10/10/13):

Start Time: (e.g. 7:00 p.m.):

Anticipated End Time: (e.g. 11:00 p.m.):

When is a good time to call?